We're going to do our best to give equal time to all aspects of the styling spectrum as much like fashion it's never complete and always changing and we realize we are often adamant in our opinions, sometimes to a fault, but we can live with that. For instance, we don't believe that long hair is synonymous with youth. We've seen plenty of women from their 30's to their 50's rock a long cut and pull it off well. We also don't think short hair has to be boring and lack of material doesn't equate to a lack of creativity or style. That said, here are some of our favorite looks for those that may not have a total flowing mane to work with, but come off making a statement of both personal style and personality.
Let's first look at utilizing every last available strand to include a braid. True that, this may not be practical prior to getting to the first class on time or for the last minute text to meet for coffee, but if you have the time nothing will make even your fleece look stylish than th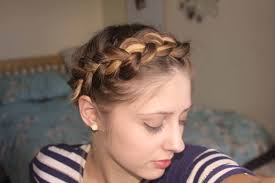 ese looks.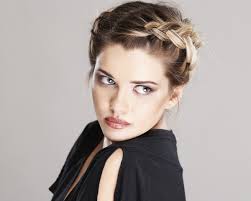 Now I'm in the camp that there is nothing like coming out of the salon, every hair in place, and even if you're just running errands, hoping someone runs into you. But sometimes, and based on cost hopefully more often than not, second-day hair allows for some of the best hair days. Case in point: This adorable front twist. Create a deep side part then spray some dry shampoo on your roots. Split the hair at the back of your crown into two and twist them together (like you're French braiding), adding hair gradually as you work your way across the hairline. Pin the end of the twist underneath your hair to conceal bobby pins.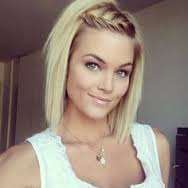 For a fun and flirty pixie: Starting with straightened side-swept bangs, rub a pinch of definition crème between your fingers and run them through the end of your bangs to give your locks a rough effect. Add an embellished headband to glam the look up.