After taking in the view from the runway on what's upcoming for Fall. The silhouettes seem to be a little more free flowing, providing a little more room to breathe than last fall, but what caught our eye more than anything else was the dominant color both on the runway and in the crowd was yellow.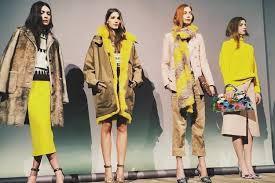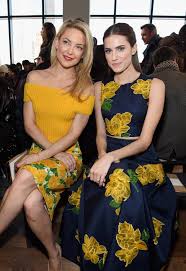 BOOGIE DAYS
The flared bottoms, distinct color combinations and cinched waists of the Seventies were a key silhouette at the New York shows.
POLAR VORTEX
Baby it was cold — hence the plethora of parkas and anoraks, many with distinctive fur collars and a decisively casual vibe.
CAPE CRUSADERS
No longer just for superheroes, the cape made a fashion comeback in looks that ranged from long and dramatic to weatherproof and functional.
FESTIVE FOLK
Traditional dress from an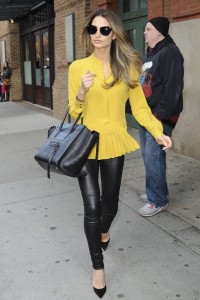 array of cultures was referenced via playfully printed dresses, rich embroideries and nostalgic knits. From the office to cocktail hour you can make the transition in the functional yet fashionable centerpieces of your Fall wardrobe.
TIME AFTER TIME
Designers century-hopped this season, bringing a range of epoch elements, such as high necks in lace, ample sleeves and ball skirts. These look good on the runway but better in everyday life.
Needless to say spring and summer have been the strongest seasons for most shades of the brightest color but what is new this year is cornucopia of compleme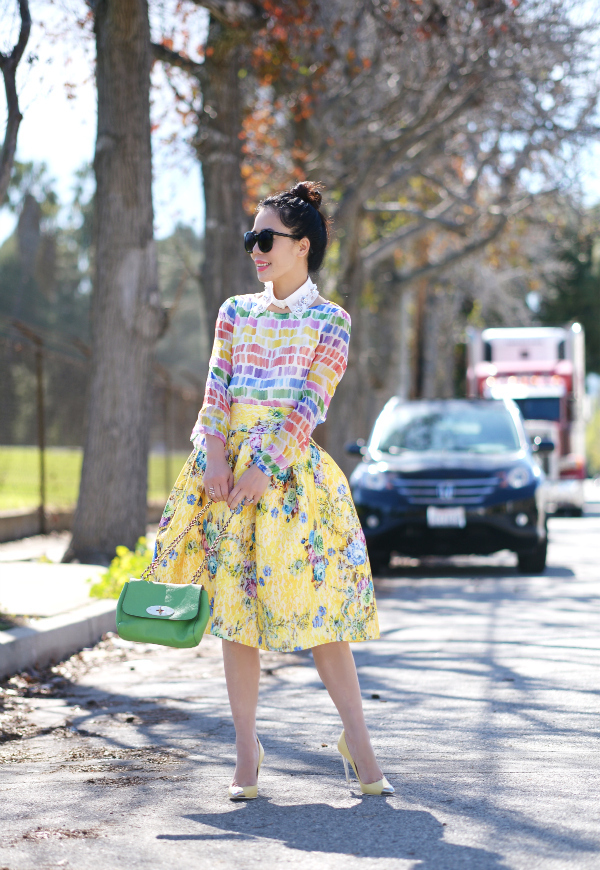 nts that have been seen on the street with it. Mixing patterns has been the trend for both men and women so it has been taken to a higher degree this season with florals and solids, abstracts, bags and shoes that stand alone, and most of all no fear of mixing dark and light. In fact, the 'bumble bee' affect that used to be a faux pa has been trending in a big way. As always the rewards reign with the risk takers but so far despite not being dark enough to distinguish what is out of bounds, yellow continues to blur the boundaries of acceptance.