As we move into Fall and the heat subsides we wanted to keep our eyes on what hairstyles will still will still be trending strong as the leaves change. Length is still king as styles from the Ombre to braids continue to extend past the neckline and the good news is there's no need to either change your doo or hold back getting your new one because the looks that were as hot as the weather are still being seen on both the runway as well as the restaurants around town. But this is about choosing the look that's best for you and most of all makes you feel good about yourself. So we want to possibly help you match the perfect style to suit you to make everywhere you go a runway of your own.
For those with a square jaw-line and cheek bones (lucky you!), this face shape has sometimes been referred to as square.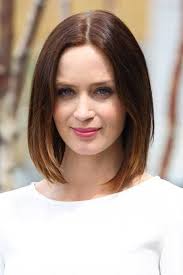 Some of the characteristics of this shape face are that your hairline and jaw possess sharp, angular structure. Women with square faces exude a certain confidence and power without uttering a word. This facial type boasts an angular jaw, which means you can get away with short, trend–even spiky–cuts that showcase a strong, gorgeous profile. If you prefer to offset a square jaw, create the illusion of height at the top of your head and opt for a style that's heavy on texture (think curls, irregular layers or wisps)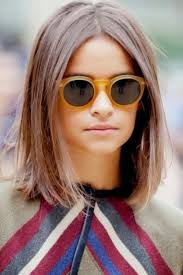 around the face. Layers are almost foolproof: be sure yours begin at your jaw line, never higher, and steer clear of blunt fringe. Take note: one-length bobs that hit the chin essentially make square faces appear too severe. VSearch Recommendation: The Long Bob For medium hair lengths the Long Bob haircut has been the trend through summer. Despite the heat the added length has been tolerated, as we all know sometimes you have to make sacrifices in the name of fashion!
Some of us that don't have quite the definition and are considered to have an "oval face", consider yourself lucky as you can rock almost any cut and still look great. One caveat however, but their faces can appear long with short layers that add height on top of the head. Also, if your hair is thick or curly, avoid a blunt cut. You'll look like a pyramid. The Tell-tale characteristics of an oval face: your forehead and jaw are the same width, and your face is shaped like an oval (hence the name). An oval face can carry a quality hairstyle of any length, be it a pixie, a pageboy or long, Grecian goddess layers. Think of your cut as a means of showcasing your best facial features. Gorgeous eyes steal the spotlight when grazed with blunt or side-swept bangs; a sleek bob enhances pretty, prominent cheek bones; and face-framing layers call attention to the whole package. VSearch Recommendation: Shoulder-Length Waves "The length of this simple, tousled look suits Jessica Alba's shape very well,"
Her waves add volume and draw out her cheekbones—which makes an oval face look slightly more rounded, rather than further lengthening it. To make waves work on fine hair, use a volume if you can to give you a little added body. Straight, wavy or curly styles are all incredibly flattering in their own way, so take advantage of your chameleon capabilities with a few choice tools, such as a flat iron, curling iron and hot rollers. And work your part: you can experiment with it down the center, or place it far over on either side of your head to mix things up.
There is a perfect style for every face structure, conversely there are some that you should avoid as well. The first step is identifying your strengths and avoiding your weaknesses. If you don't seem to have some of the same amount of definition of some of the other face shapes we've discussed, you may have more of around face. Some of the characteristics of a round face are that your forehead and lower face are equal widths, your face is a perfect circle on paper, and your cheeks are full or prominent. Round faces tend to appear youthful (a very good thing), however you can minimize the baby doll look and create the illusion of a leaner, more sculpted mug with a softly layered cut that falls below your chin. Whatever style you select, add volume at the crown, not the sides, and consider layers to remove bulk and give hair more movement. If you have a short 'do, remember that blunt or curly cuts emphasize roundness; tapered ends de-emphasize. Bangs are trickier, since some stylists can get scissor happy if you don't bring in a photo outlining exactly where you want them to fall (this is where the makeover gallery comes in handy since your stylist will be able to see exactly where you want the bangs to fall on your own face). Play it safe and keep bangs long and swept to the side. The VSearch Recommendation: Long, exaggerated bangs and the long, tousled side pony are a great way to make your face appear longer and leaner!