The headliners are certainly closing out the show in the final two days of New York Fashion Week 2015 but we thought we would get a jump on things and review what we've seen so far as by the time we get a chance to catch our breath, and marinade on what we've seen, fashion week kicks off in Milan on the 23rd and you know something exciting is going to come out there as well.
The show kicked off on Wednesday morning as people we still filing out of JFK and trying to get checked in with Á Moi at Industria Superstudio, on Washington St and finished an action-packed day with Rachel Comey some 12 hours later. We felt the day was stacked top to bottom but we thought the style, sophistication, and versatility of Hellessy won the day, call me old fashion but I love to see things on the runway that I can actually put on and wear. However is should be noted that the collection Lisa Perry displayed was a close second
Thursday was the busiest show top-to-bottom with 37 shows around New York starting at 9am and finish well into the 10 o'clock hour with several overlapping. So the planning could have made it easier to see every collection but certainly made for an exciting day where eating all your meals in the back of an Uber en route to another show makes for a great story. There was no dearth of variety throughout the day, from the bleach whites of Nicholas K to the white skirts of Adam Selman Thursday had the largest array of styles, colors, and looks. That said, BCBG Max Azria was doing what they do very well, hunting for Millennials ………………..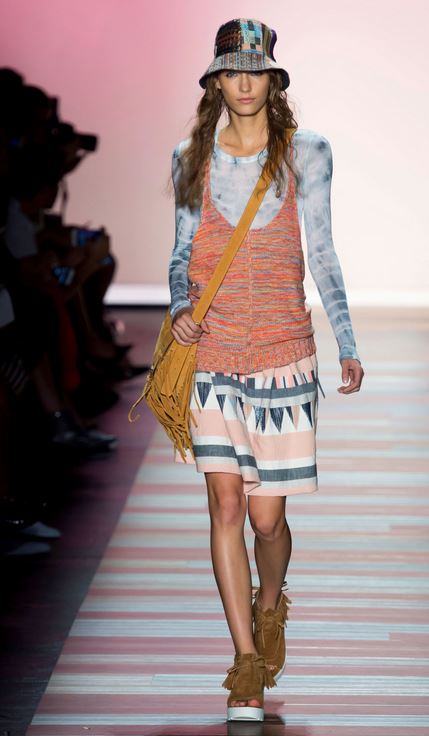 While our choice for the day was Marissa Webb, with her wide array of colors and prints. I particularly was smitten by her mix of florals and light fabric as we move into the Fall season.
Next up, we roll into the weekend.