After a long Winter, which has been treacherous for many of us, the promise of Spring and Summer weather is most appealing, particularly the thought of relaxing with family and friends outdoors. Everyone's familiar with some of the creative ways to work with Gin, Vodka, and Rum for making their Summer cocktails but we wanted to introduce to you something old but new to most of us in the US. The popular South American drink of Cachaca.
There's a reason you probably haven't heard of this South American spirit Cachaca (pronounced ka-SHA-sa), because almost all of it says exclusively on Brazillian soil. Of the 800 million liters produced annually, 99% stays at home. However over the past 10 years imports of cachaça to the U.S. have increased by nearly twenty times. Those 800 million liters make it the third most popular distilled spirit in the world.
So what makes it so special and what does it taste like? Cachaça bears a lot of similarities to rum, as both are made from sugarcane. But while most rum is distilled from molasses (the byproduct of processing sugar), cachaça is distilled from the fresh juice pressed straight out of raw sugarcane stalks. In this way, cachaça is more similar to the rhum agricole of the French Caribbean—and it reaps those same benefits of a grassier, livelier profile.
That all sounds good but what can I make with it? Well, some of you have been lucky enough to have a Caipirinha, a refreshing mix of cachaça, lime, and sugar that's as ubiquitous on Brazilian beaches as the sand itself. But we have some others that you might like to try that will make your summer cocktail sessions the hit with your friends and the moments when you get an opportunity to you relax yourself even more enjoyable.
Strawberry Caipirinha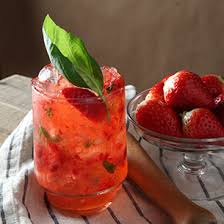 Ingredients
4 cups hulled and halved fresh strawberries (about 1 1/2 lb. whole strawberries, plus more for garnish)
3 cups ice cubes
3/4 cup simple syrup
1/2 cup (4 oz.) cachaça
3 tablespoons fresh lime juice (from about 2 limes)
Garnish: lime wedges and halved strawberries
CAIPIRINHA BETERRABA
Background:
If you are looking for something different, try the Caipirinha Beterraba. It's a warm, earthy cocktail made with a combination of beetroot, cachaça, lemon and herbs.
Ingredients for one cocktail:
Cachaça (classic) – 40 ml
Cooked beetroot, cut into small pieces – ½ st
Ginger syrup (you can buy it, but can also use the syrup from a jar of ginger) – 2 tsp
Sugar – 1 tsp
Velvet Falernum – 16 ml
Lemon juice – 16 ml
Pinch of salt – pinch
Cayenne pepper – pinch
Preparation:
Crush the beetroot and sugar with a muddler in order to release the juice from the beetroot and mix it with the sugar.
Add the rest of the ingredients.
Shake firmly with ice, strain it through a sieve in a highball glass.
O MÁGICO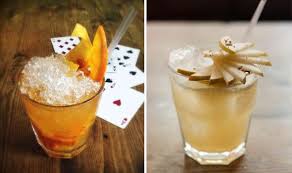 Ingredients for one cocktail:
Cachaça (classic) – 50 ml
Chai tea syrup – 20ml
Orange slice into chunks
Slice of lemon cut in half
Crushed ice
Preparation:
Crush the fresh fruit and chai tea syrup with a muddler.
Add the cachaça with some crushed ice and shake vigorously in a cocktail shaker.
Top if off with more crushed ice and garnish with two pieces of orange.
Sprinkle with cinnamon.