Ok, I've had enough of the cold weather and I'm ready to hit the beach now that Summer has officially started. Unfortunately the overcast weekends and dreary forecast has made it hard for me to get in the right frame of mind, but I'm coming out of it and we've prepared the ultimate summer swag bag to get you in the spirit of the season.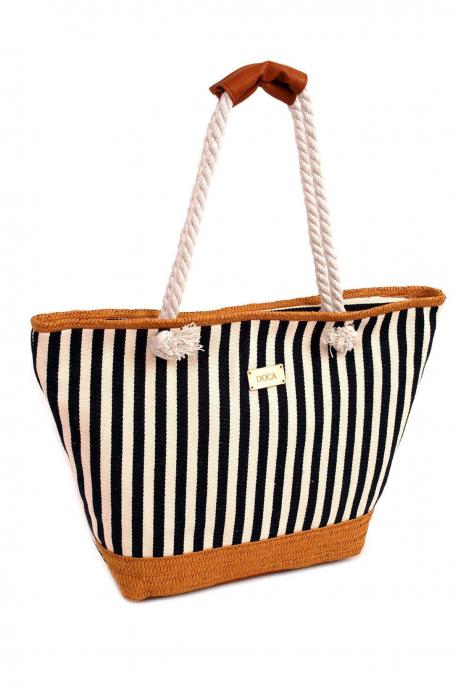 We start off with a beach bag to put all of our wonderful nuggets in and we love the stripped beach bag from DOCA. YSL has similar style but this has all of the style and the functionality for much less and you won't have any compunction setting it down in the sand. It's wide making it easy to things in and out, the cotton shoulder straps are comfortable and will not tear with time, and lastly leather trim gives it a great sense of style.
We also love getting back to basics with the Hat Attack from Luxe Tote. Once again, we have that great combination of both style and functionality with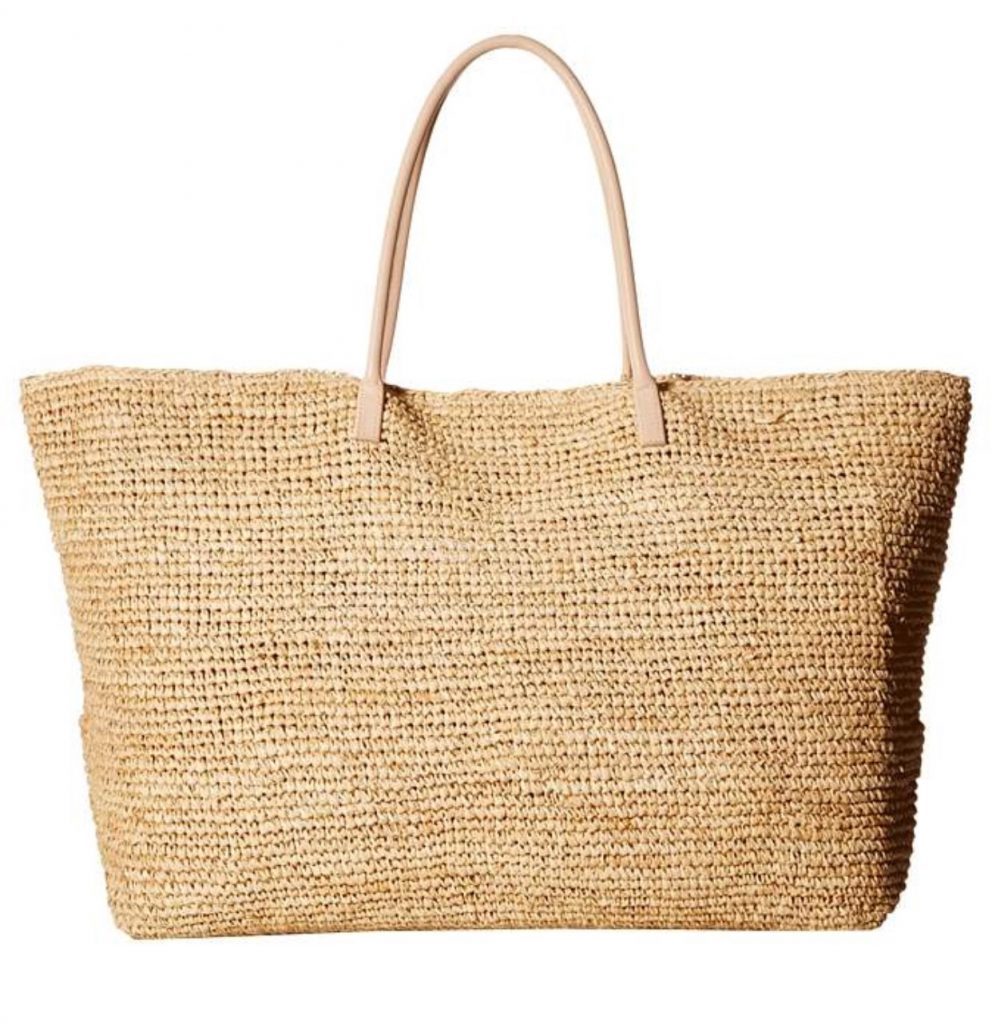 this bag. It's big enough to carry all of the things you need to get through the day but has a style that won't make you want to leave it in the car if you decide to go to lunch. The woven beige material fits the season and the color is so neutral that it wears well with almost everything you would hit the sands with. The shoulder strap is thin leather that won't leave you with a shoulder separation but strong enough not to break after a few days of consistent use.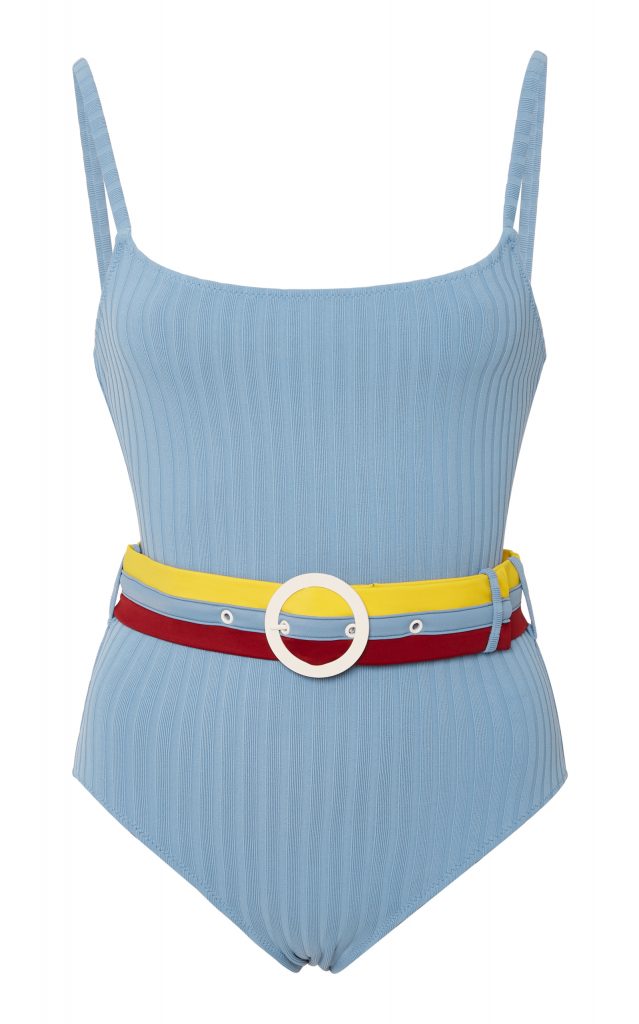 We start off with a swimsuit of course, and a one-piece with an accessory belt is a look that will not only be around for this season but more come. One of our favorites has received some love from both Vogue as well as Popsugar, it's the Solid Light Blue Belted Ribbed from Moda Operandi. You've probably seen some like on social media but you'll be hording the likes on the Grams with this piece.
You'll also need to protect yourself from the Summer sun so a stylish yet effective sunhat is essential. Now this is an accessory that can both make you look like you're ready to sip on a Mohito in a beach club in Italy, conversely a bad choice and you can look like a float in the Macy's Day Parade. But we're here to help you make the right choice as we have a few that will be turning heads (in a good way) at the sunset party, relaxing by the pool, or in the cabana at the beach club.  
What better way to top off your beach or poolside look than with the help of a dramatic, frayed wide-brim hat from Sensi Studio. This is one of those hybrids that can really step up it's look regardless of the outdoor occasion. Looks great on the beach or at the party. Also don't be afraid to add another of ribbon of color to accent your outfit or swimsuit. It's the details that make the difference. 
Ok, these can also go in your bag, but you would probably need to need first walk into the pool or party with them. They are your essential pair of 'go everywhere', comfortable, and stylish pair of sandals. These are a much have during the Summer and our first suggestion are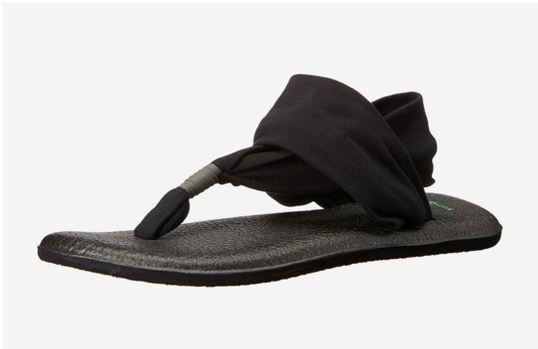 the Sanuk Women's Yoga Sling Flip-flop. If you're looking for the perfect combination of dress & shoe then throw on your best LBD and partner it up with these and you are 'good to go to stop the show'.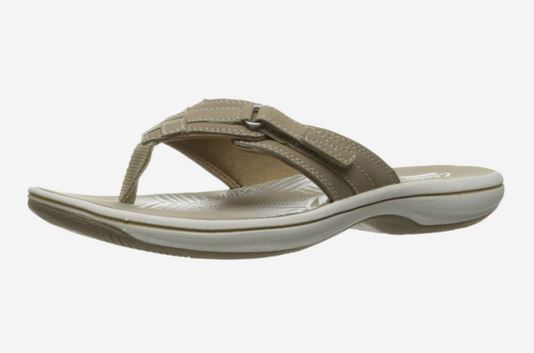 Clarks Women's Breeze Sea Flip-flops – They are so much more than just your ordinary pair of flip-flops. They are very comfortable underfoot as well as along the top of the foot. Although there are other colors, the beige has the neutrality to wear with most things in your summer wardrobe. It makes for the perfect combination of form and functionality.