Power to the People!! The "day heel" has become one of the fastest growing and acceptable components of work place attire. Now it's a matter of finding a style that may lower your height but increases your energy and maintains your consummate balance of professionalism and office fashion.
It has been a war to find that combination of a presentable shoe that doesn't pinch, cause pain, or look like you're already thinking about stepping up to the bar at happy even though it's 10
:30am. Could day heels really eliminate the pile of sneakers and flats piled underneath the hundreds of desk and cubicles around the world? Perhaps you should ask the 28,000 women on the waiting list to purchase the Everlane 'Day Heel' shoe (everlane.com). It is a 2-inch heel that won't cause you to teeter from one side to another or lose your poise at a crucial moment. It's structured toe box adds a touch of style and with eight colors and two textures (suede and leather), and afford able price-point should make them the cornerstone of your office lineup. Suitable for both a power lunch presentation to a VC or running to the parent/teacher conference. Starting at $150.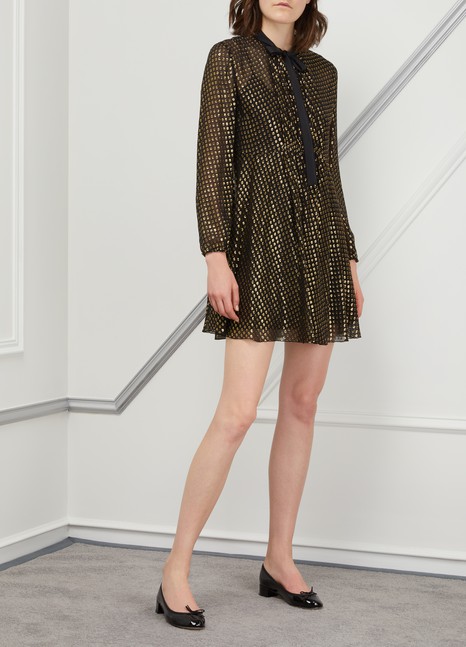 For the nine-to-five ballerina another option is the "Camille" from Repetto. At 1.1 inches high, the heel is a subtle step above the basic 'ballet flat', still providing enough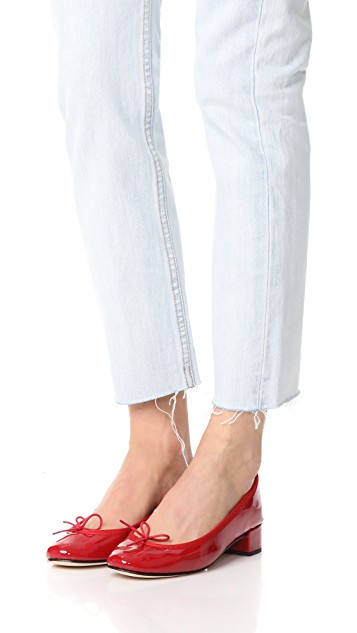 lift to give you the good "calf profile" for your knee-high skirts not to mention the added confidence of not having to tilt the head too far back for your eye to eye contact. Part of the added functionality is that these are comfortable enough to go the distance from nine to five and not have you counting the minutes till' you can slip them off for your kicks.